Beach Pocket Park One, Convenience And a Remote Beach Feel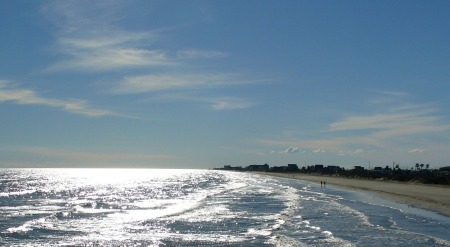 Beach Pocket Park One has a Remote Beach Feel. It's good for kite flying, soaking up the sun and swimming.
You'll find a mix of family, some singles, and grand parents here.

Like most of the Galveston Beaches you can wade out a good way. There is a lot of fisherman around. It's a good idea to wear sandals or something similar.
All three beach parks are nice, but we like this one most. Why? From Pocket Park One (#1) there are several conveniences a short drive away.

Almost across the street is,  Cafe Michael burger. It's good bar food. Good burger, cold beer and a nice view of the Gulf. So, what's not to like? It's counter service.  You order at the counter when you enter. When your name is called go get it!


Less than a mile east,  at the Campeche Cove shopping Center. You'll find Lucky Way Food Store. It's like a Circle K, or 711 store, but they also sell liquor.

3802 Cove View Blvd. # A

409-744-4722

Also in the shopping center is a Veterinarian clinic. One never knows about critters and cars.

About a mile and a half east is Magic Carpet Miniature Golf. Right next to it is Bungee Fun! This is a cockpit looking cabin attached to a lot of bungee cords. Hold on  let her rip! One hint: eat and drink after the ride.....The spectators will thank you..


Less than 2 miles east is Burgers and Shrimp - basic stuff.

8910 Seawall Blvd

409-740-9900

About 2.5 miles east : Lucky Lounge, previously the Twilight Lounge

10 am to 2 am Monday through Saturday

12 pm to 2:00 am Sunday

8305 Stewart Road

409-744-9121





The down side
Showers: No

Life Guard: No

Porta Potties: Yes

Park near beach: yes - $8.00

Security: Sometimes.
Leave Beach Pocket Park One and return to Galveston Travel and Charm Homepage.