Things to do in Galveston


War Bird Rides.
For things to do in Galveston it's hard to outclass this.
Flying in these is a thrilling experience.

War Bird Rides: 409-740-7722 
Rreservations: 888-FLY-LSFM
Island Flight:
Cessna 172 Island Flight: Just call. If he's not busy often you can leave right away!
Last check it was about $150.00 for three people. Flight last's about 45-60 minutes.
Contact: Chuck Lince: 409-771-6904
Helicopter Tours:
Paradigm helicopters: 1-877-345-8687

Skydive:
First Skydive: This is one of the wilder things to do in Galveston! Who will go all the way?
1-800-913-4627/ galvestonskydiving.com /
    Outdoor Action and Fun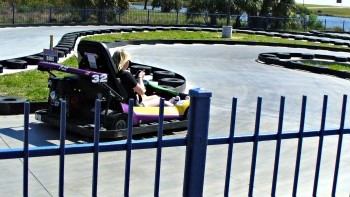 NEW - Galveston Go Karts and Fun Center
Wow what a cool place and it's inexpensive! It's great family fun because children as young as 3 years old can ride. Kids 4 ft. 6 inches inches tall can drive- watch out! There are single seat and two seat Go Karts. There are plenty of them at the Galveston Go Kart and Fun Center so you don't have wait long to get your motor running.
Cost: $10.00

Length of ride: 8 laps about 2 miles

Special clothing: Shoes required

Children: Age 3 and up

Drivers: 57 inches - 4 ft. 6 inches tall and up

Payments: Cash, Credit Card

Sunday through Friday: 10:00 AM to 10:00 PM

Friday and Saturday: 10:00 AM to 11:00 PM
Galveston Go Kart and Fun Center
9500 Seawall BLVD
 409-740-6878
Bungee Jump: 

409-741-2786 / 9030 Seawall BLVD.
Batting Cages:
Between Bungee Jump and Magic Golf.
409-457-9040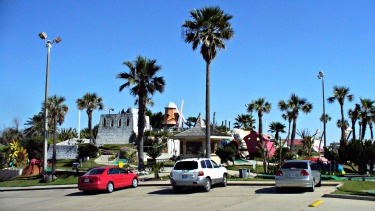 Miniature Golf:
Magic Golf:  9030 Seawall BLVD.
309-740-2000
Golfing:
Moody Gardens, 1700 Sydnor Ln,
409- 683-4653 / moodygardensgolf.com
Learn to Scuba Dive:
409-621-2010 / islanddiversgalveston.com
Scuba Dive Flower Gardens:
409-621-2010 / flingcharters.com /
islanddiversgalveston.com /
Ride a horse on the beach.
For reservations call: 409-457-1465
web site: galvestonhorsebackriding.com
Bicycle Rentals: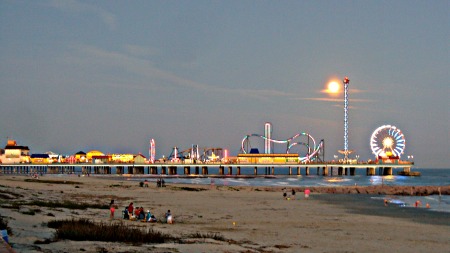 Pleasure Pier:
its 1150 feet long, has carnival rides, roller coaster and plenty of great food to keep you going:
855-789-7437 / pleasurepier.com /

For Galveston things to do it's the biggest and newest!

Tours on the Island
Almost two dozen different tours on Galveston Island.
Education and Fun
Moody's Pyramids:
Aquarium, Rain Forest, and Discovery.
Galveston Island State Park:
camp, bird watch, hike and canoe:
state.tx.us/state-parks/galveston-island
Big Reef Nature Park:
Boddecker Drive and East Beach: this is a mile and a half trail offering scenery and bird watching.
NOAA Fisheries Turtle Tour: This is a great place to learn about Galveston Island Wildlife. These are free tours.
http://www.galvestonlab.sefsc.noaa.gov/seaturtles/FAQ/
409-766-3500  / 4700 Avenue U

Sanctuary may host seaside chats:
Calendar of events:
flowergarden.noaa.gov/welcome.html
Volunteer Activities:
for the Flower Gardens:
flowergarden.noaa.gov/welcome.html
Volunteer for Elissa:
volunteer and become a crew member.
409-763-1877
UTMB Medical College: 
utmb.edu.com
Shark Camp:
Adventure in Marine Biology; Ocean Careers Awareness; and many others:
      Things To Do In
Galveston On the water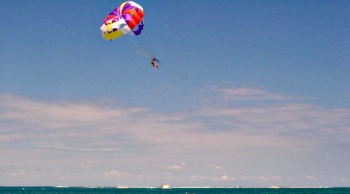 NEW - Para Sailing:
Caribbean Breeze Para Sailing,
409-740-0400 / 1723 61st St., 
Boat Rental:
Caribbean Breeze,
409-740-0400 / 1723 61st St.,

Sailing:
Learn to Sail-Lets Go Sailing: 
lets-go-sailing.net  
Surf a tankers wake:
Tanker Surf Charter, Captain James Fulbright.

2223 37th Street / james@tankersurfcharters.com
There's some pretty wild things to do in Galveston huh?
     Dinner Cruise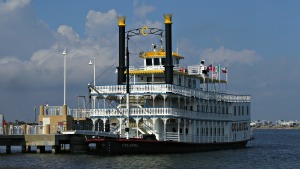 Colonel Paddlewheel, Moody Gardens Resort.
1-800-582-4673 / moodygardens.com /
           Deep Sea Fishing
There's no shortage of these things to do in Galveston.
409-692-3474 / 715  N. Holiday Drive,

409-692-3474 / texasdeepseacharters.com

409-762-8808 / galvestonfishingboats.com

713-223-4853 / galvestongulffishing.com
Party Boat, Galveston Party Boat fun fishing or charter service.

 409-763-5423 / galvestonpartyboatsinc.com
                           Pier Fishing
Pier Fishing:
Jimmy's on the Pier and Restaurant:
409-974-4383 / 9001 Seawall BLVD.
galvestonfishingpier.com 
Pier fishing gives everyone a chance to some fun. Some have reeled in the big one!

Fishing license is required. Wall Mart has a day license, about $11.00. Rod rental and bait is around $20.00. There is a forty dollar deposit on the rod. 
Pier Fishing 61 St. Pier:
6101 Seawall BLVD.
409-744-8365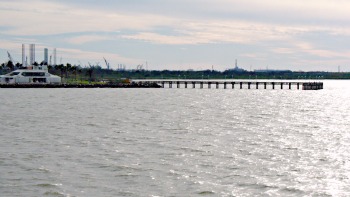 Seawolf Park Fishing Pier:
409-797-5114
                Galveston Resorts
Galvez: 1-409-765-7721
Holiday Inn Club Vacations Beach Resort: 888 465 4329
Galveston on the Gulf Resort: 409-737-2339
Victorian Condo Hotel Resort: 877-802-7303
Holiday Inn Sun Spree: 409-762-4141
Athletic Events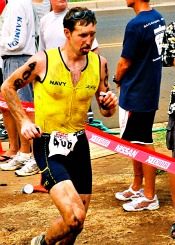 5i50 Triathlon:
general inquires:
bill@pem-la.com
2013 Memorial Herman Iron Man:
general inquiries:
70.3 Texas: texas 70.3@ironman.com
The Toughest 10K:
toughest10kgalveston.org/
Galveston Sand Crab 5K and 10K Night Time Beach Run:
runintexas.com/galveston
Santa Hustle:
5K:events@adrenalinesportsmanagment.com
                      Romance
Beach weddings:
all inclusive wedding services:
409-497-4477 / 409-443-4701 /
B & B review all seven on Galveston:
    Around the downtown Piers
Catch of the day:
Travel down to docks. Just past Joe's Crab Shack is where the local fishing boats sell their days catch. Stop in and see what the deals are.
     Baywatch Dolphin Tour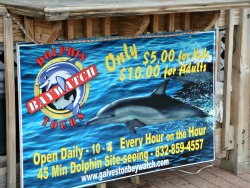 Baywatch Dolphin Tours:
The boat leaves every hour. Arrive early and get your seat!
7 days a week, 10:00 AM to 4:00 PM
832-859-4557 / 2101 Harborside
     Pirate Legends of the Gulf
This makes a good time for the kids. Mock sword fights, tattoos, exhibits and more . Tailored for kids.
This is next door to Fudruckers restaurant.

409-762-6677 / 2313 Harborside Dr.
                    Wine Tasting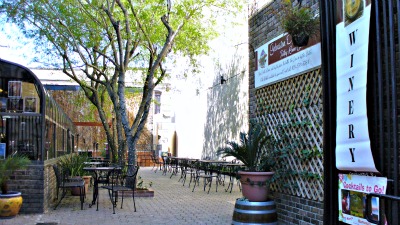 D'Vine Wine of Galveston:
The only Winery on the island. It offers daily wine tasting, unique gifts and wine accessories. There is a cool waterfall in the back! Perfect and unique for things to do in Galveston.

409-539-5784 / 2110 Strand St.
           Movies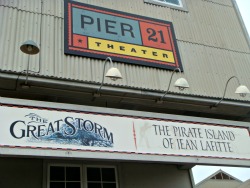 Pier 21 Theater:
Films covering: The Great Storm, Pirate Island, and Ellis Island of the South.

409-763-8808 / 2100 Harborside Drive.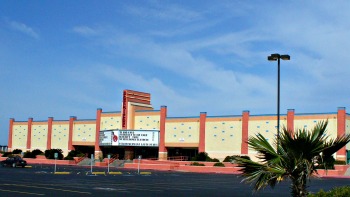 Ah it's good to kick back and enjoy a movie:

Galveston Premiere Cinema 11

8902 Seawall Blvd.


Movie Hotline: (409) 741-1700
Box Office: (409) 741-160S0
Grand Opera:
Box Office hours and show times: thegrand.com
800-821-1894 / 2020 Postoffice Street
La Kings Confectionery:
With its old time atmosphere it is love at first bite. It's old time charm and confectionery at its best.

409-672-6100 / 2323 Strand Street
Leave Things to do in Galveston and return to Galveston Travel and Charm Homepage.